Hello guys!
v1.2.2 is live with the following enhancements:
New rifle "The Swift"
Replay mission dealers for double reward and challenge!
Daily Bonuses
Cut cost for upgrading weapon's in half
Increased weapon strength from The Hulk and onwards
Minor bug fixes
Replay mission dealers with more rewards and challenge!
After you've completed all missions that a guy has to offer you can "Level up" and replay the missions for double reward and challenge!
Daily Bonuses
Keep login in for extra rewards every day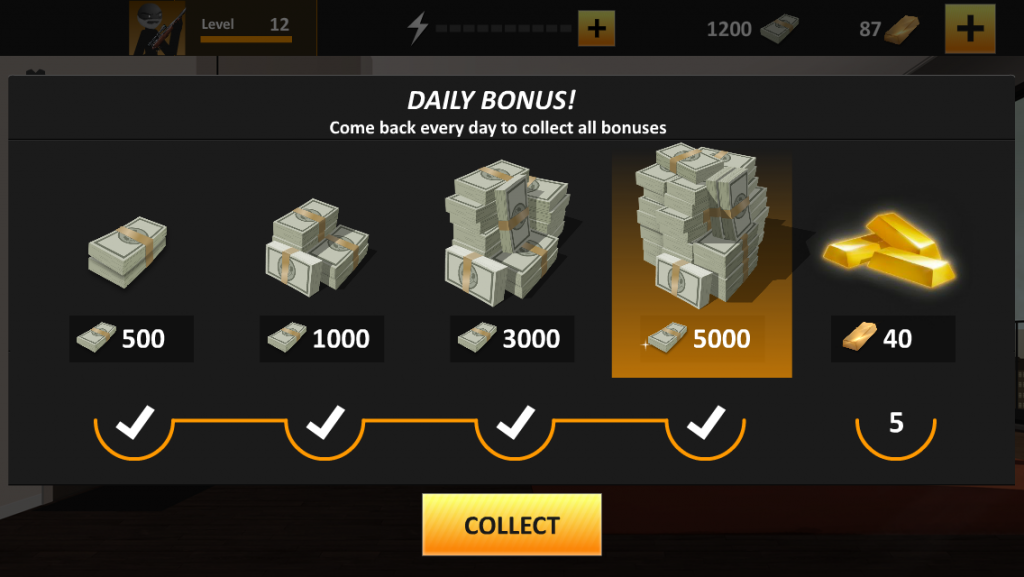 Rebalancing prices and weapon attributes
We decided to cut the upgrade costs of each rifle by half as most upgrade cost was too high compared to the level of improvement the rifle got.
We also buffed all rifles (From The Hülk onwards) attributes so that they are all stronger from then on to make life a little easier for our players.